A Guide to Collecting Lapel Pins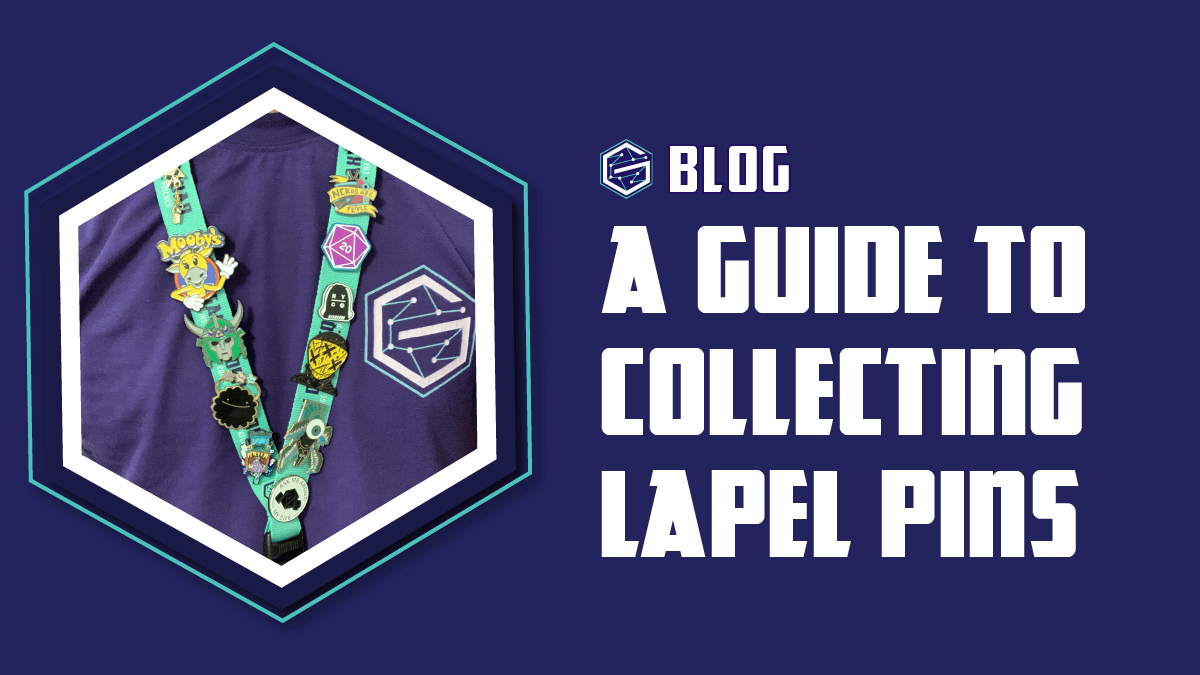 A Guide to Collecting Lapel Pins
Like any other collector's item, lapel pins can be hot ticket pieces for a wide variety of enthusiasts. However, unlike books, stamps, or coins, lapel pins can be worn by the fashion-forward in addition to being traded or displayed. In addition, there is a virtually endless supply of custom enamel pins, making them relatively affordable and easy to specialize in. While it is easy to catch "custom pin fever," it does take a certain amount of skill and gusto to ensure you amass an impressive lapel pin collection. What better place to start than with the Pros at Galaxy Design Squad! Following are our best tips for collecting your unique lapel pins.
A Brief History of Collecting Pins
Lapel pin collecting started with a tradition of trading that dates back to the turn of the 19th century. During the first Olympic Games in Athens in 1896, athletes wore identifying pins made of cardboard and ribbons, and ten years later, this evolved into the trading of pins bearing each nation's flags. As the design and manufacturing quality advanced, so did the desire to trade and collect pins from sports teams and souvenirs from events, sponsors, and brands. An entire industry was born and so was the start of lapel pin collections.
How to Start Your Own Custom Lapel Pin Collection
There are a million reasons to choose enamel lapel pins as collectors' items, including the tremendous supply, wide variety, and size; these factors make the hobby inexpensive to start, simple to specialize in, and easy to store, and display and transport. So what are some tips and tricks to try?
Seek Your Specialty
Custom lapel pins can be made by anyone, from artists and musicians to sports teams, companies, organizations, and corporations, so there is no limit to what has been produced and what is still being created. To figure out where to start, you might consider interests that are important to you, and begin searching for pins within that genre or style. For example, have a love of 80's cartoons? Space movies? Military memorabilia? Grateful Dead tours? There's a pin for that.
Record Your Scores
It might sound like overkill to begin tracking the enamel lapel pins you secure, but when your collection balloons into dozens, hundreds, or even thousands of items over time, it can be helpful to have established the habit of recording which pieces are already in your keep to avoid picking up duplicates.
Research Their Values
The older or rarer the collector's item, the more expensive it can be, so it can be helpful to know the going rate of the pieces you're looking for to negotiate a fair price or trade value.
Check for Quality
Collectible lapel pins are typically mass-produced, and items slip through quality control efforts occasionally. Therefore, when examining a potential addition to your collection, check for quality and whether the item is a generic or a reproduction, which will have a value far less than an original in excellent condition.
Consider Style
Because lapel pins come in various shapes, sizes, styles, and finishes, there are endless options to consider when you start collecting. Familiarize yourself with the methods of design and manufacturing for the specific pins you are seeking to spot the real McCoy among fakes and build your lapel pin collection from a solid knowledge base.
Create Your Own Collectibles with Galaxy Design Squad
When your custom lapel pin collection could use a fantastic addition, you can count on the talented and experienced designers at Galaxy Design Squad to help capture your vision and work with you to refine it to perfection. With various sizes, shapes, styles, and finishes and a guarantee of exceptional quality, you can expect an incredible experience from start to finish. Got a great idea? Call Galaxy Design Squad today to get started!