A Roundup of Our Favorite Designs from 2022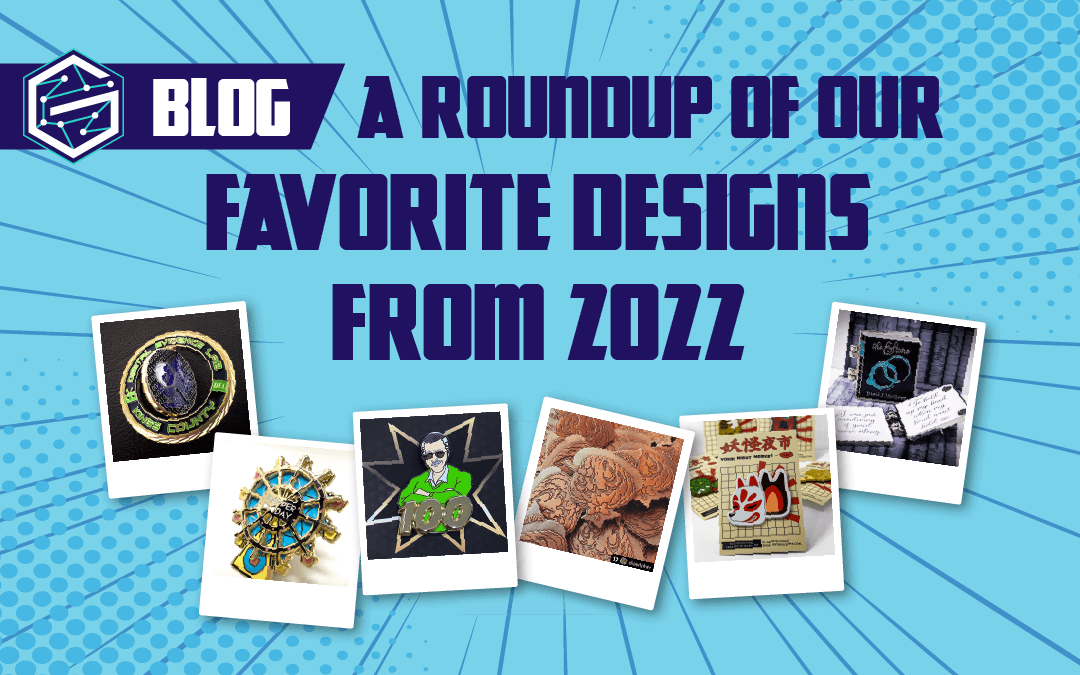 International superstar Billy Joel said "Do what you love, and you'll always love what you do," and it couldn't be a more accurate anthem for the team at Galaxy Design Squad. We are truly excited about the opportunity to help others realize their creative visions so that they can share them with others, and whether we help produce custom pin creations or custom challenge coins, we look forward to fulfilling our clients' needs and enjoy each and every project we undertake. Although there's something exciting about every piece, there are a few we undertake throughout the year that are truly memorable. Following are our favorite designs of 2022!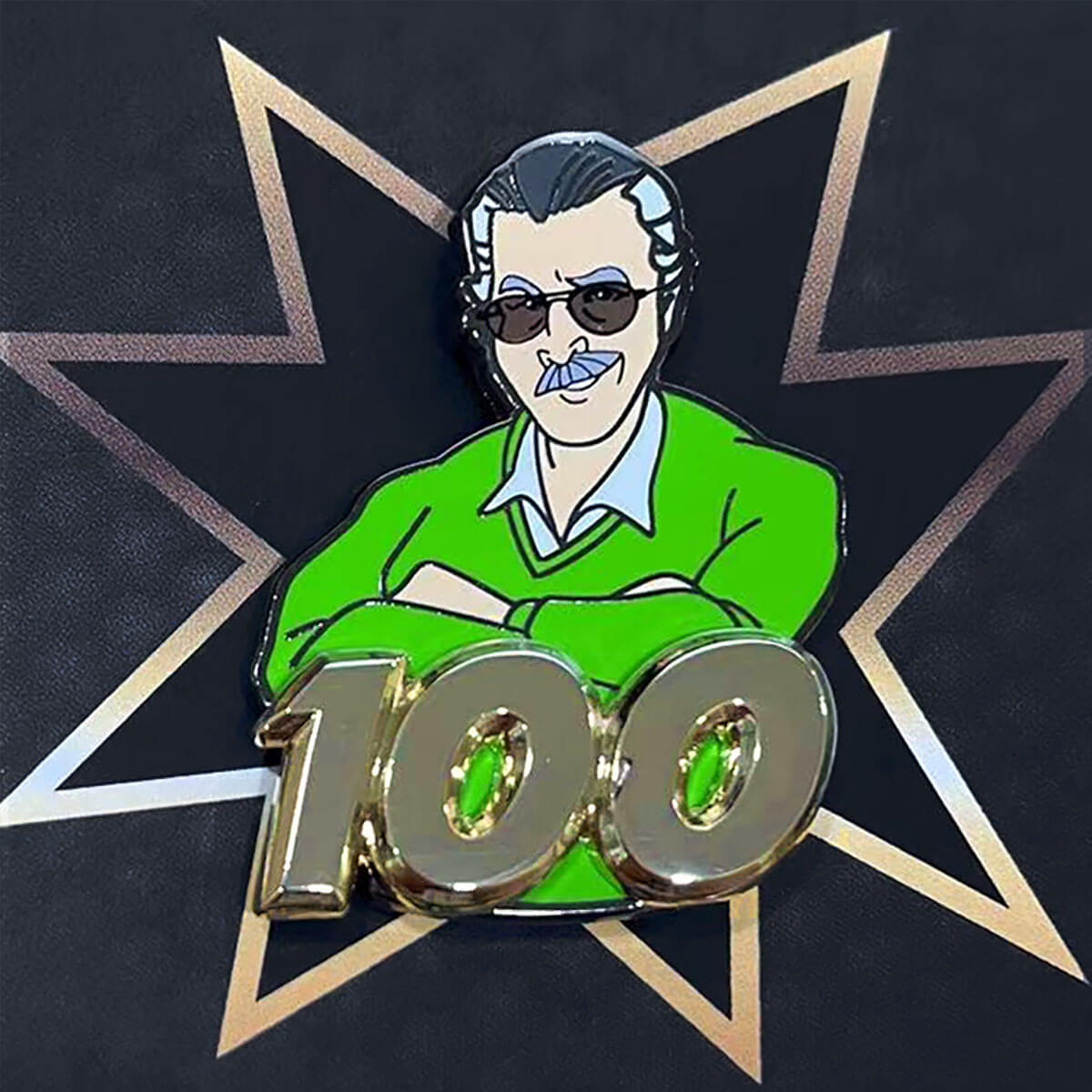 Stan Centennial
Any superfans of the Marvel Comics universe will recognize the greatness of legendary comic book writer and producer Stan Lee, and we were thrilled to produce a custom enamel pin for the 100th anniversary of his birth. This 1.5" hard enamel double-layered pin featured both black nickel with silk screening for amazing detail on the face, and polished gold metal on the '100' to make it stand out from the design. Custom card stock perfected the piece that we're proud to have contributed in his honor.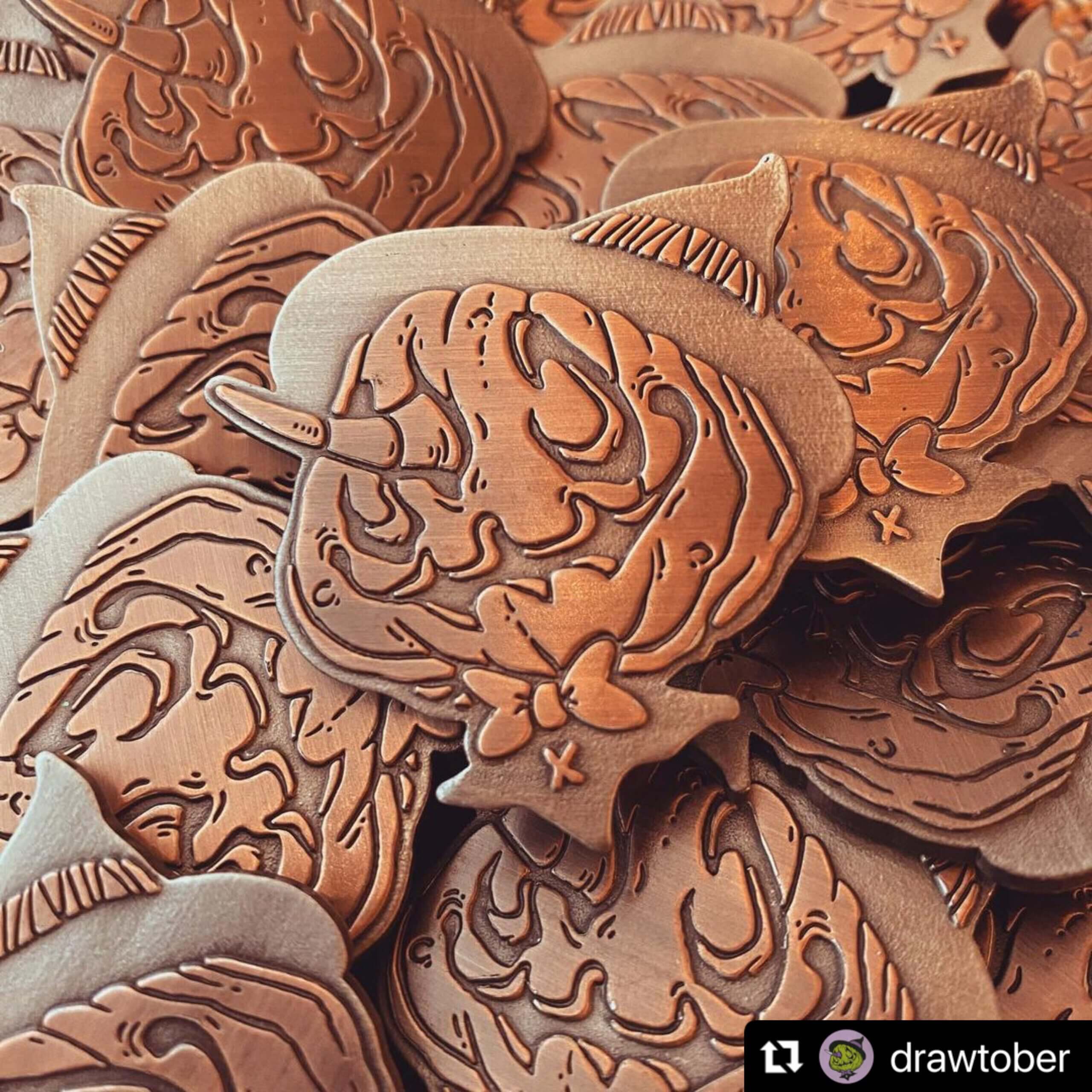 Vonnart
Building community is an important facet to the work we do, and that's why we were so excited to produce the Drawtober winner's pin from the popular Instagram art competition! This annual, community-driven October Art Challenge invites artists to submit works for 6 Halloween prompts over 31 days. This year's winning design was developed into a 1.75" die struck pin, with dual plating featuring antique copper and antique silver. Congrats to the winners and to Vonnart for such an inspiring initiative!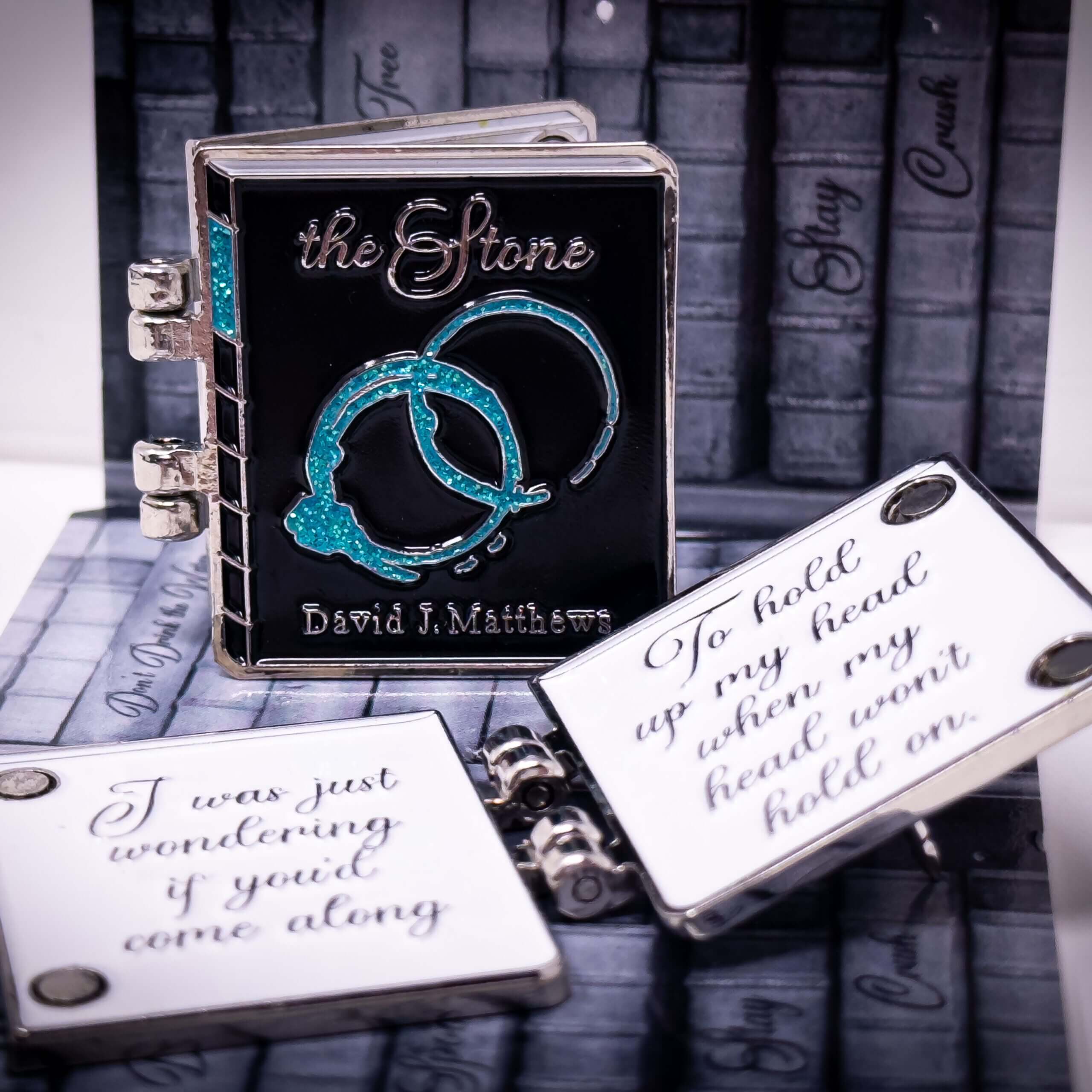 Everly & Raine
This incredible design was made all the more memorable by the clients' desire to share their love of the Dave Matthews Band community through highly unique custom enamel pins. "The Stone" book hinge pin was designed to look and open like an actual book, and this 1.25" soft enamel pin featured polished silver, a pop of glitter for dimension, and tiny magnets to secure the pieces. Custom cardstock rounded out the impressive design that will keep DMB enthusiasts and collectors happy for years to come.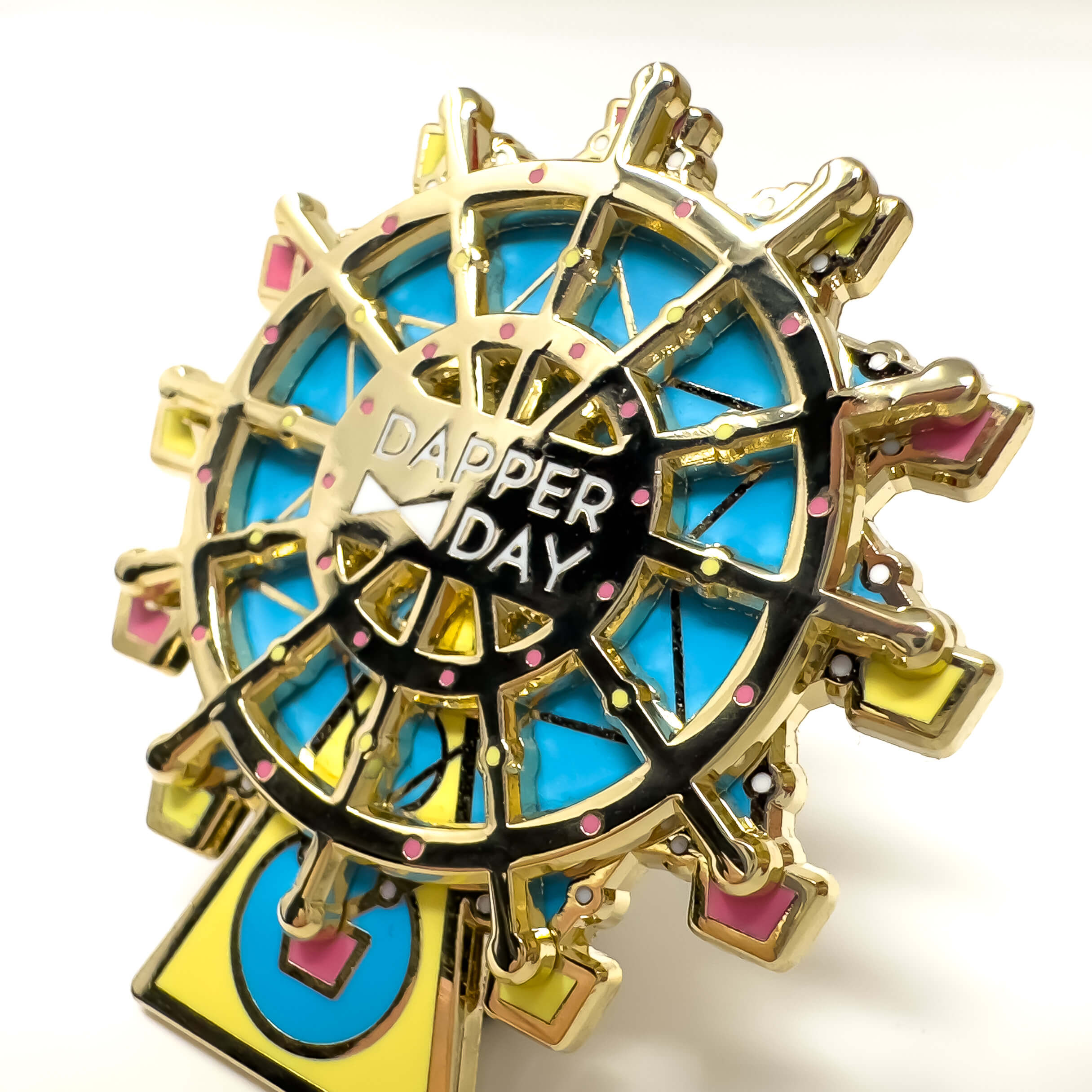 Dapper Day
This double-layered Ferris wheel was such an exciting custom pin project because the design created a pseudo-3D effect to allow specific elements to stand out over others. This 1.5" hard enamel lapel pin featured polished gold plating and beautifully bright enamel that is eye-catching to say the least.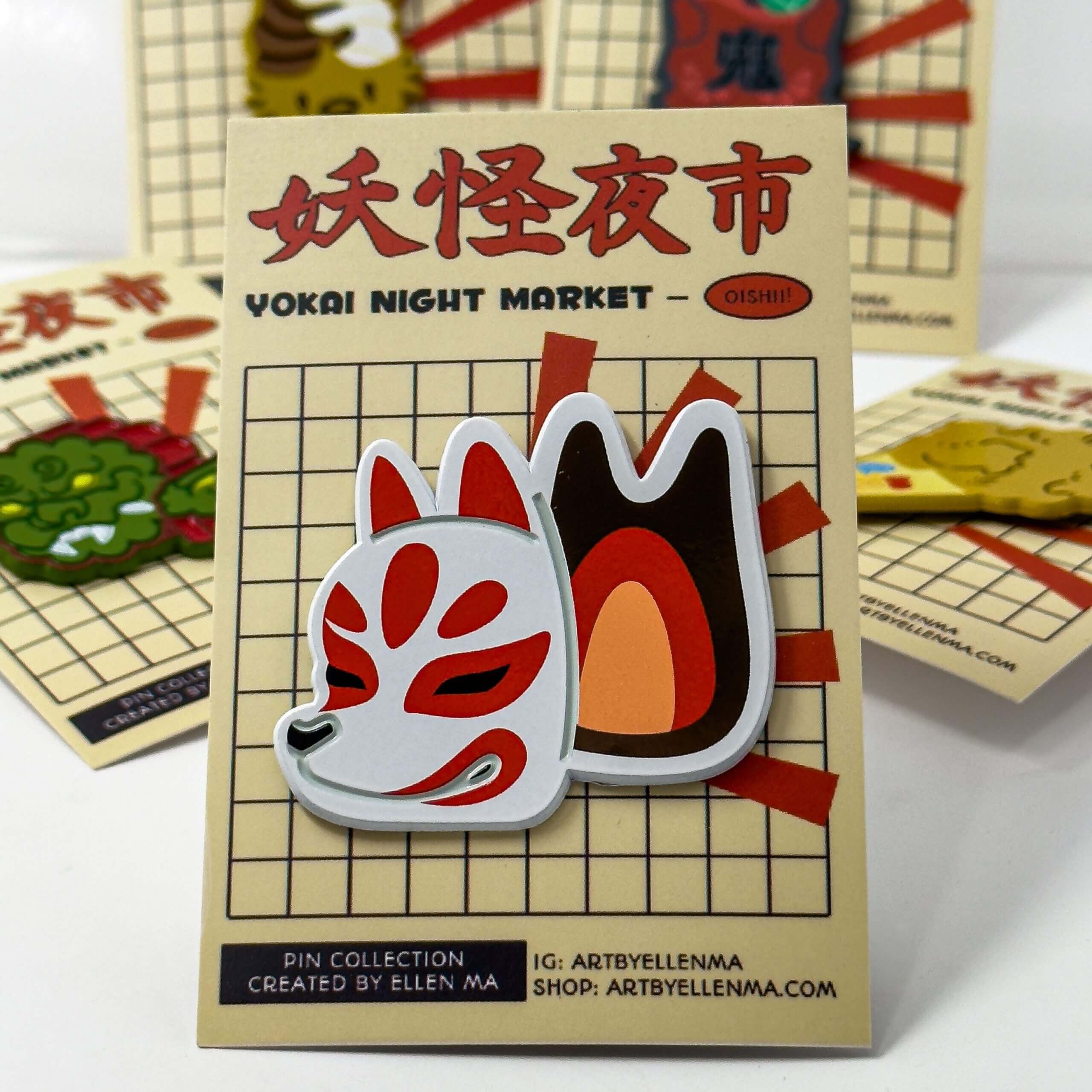 Ellen Ma
LA ink artist Ellen Ma commissioned an entire series of her "Yokai Night Market" pins, pairing food and fun for truly unique and exciting designs. The Fox Mask custom enamel pin was especially fun to create, because we love the used of colored metal with a mix of soft enamel and silk screening for these 1.75" pieces.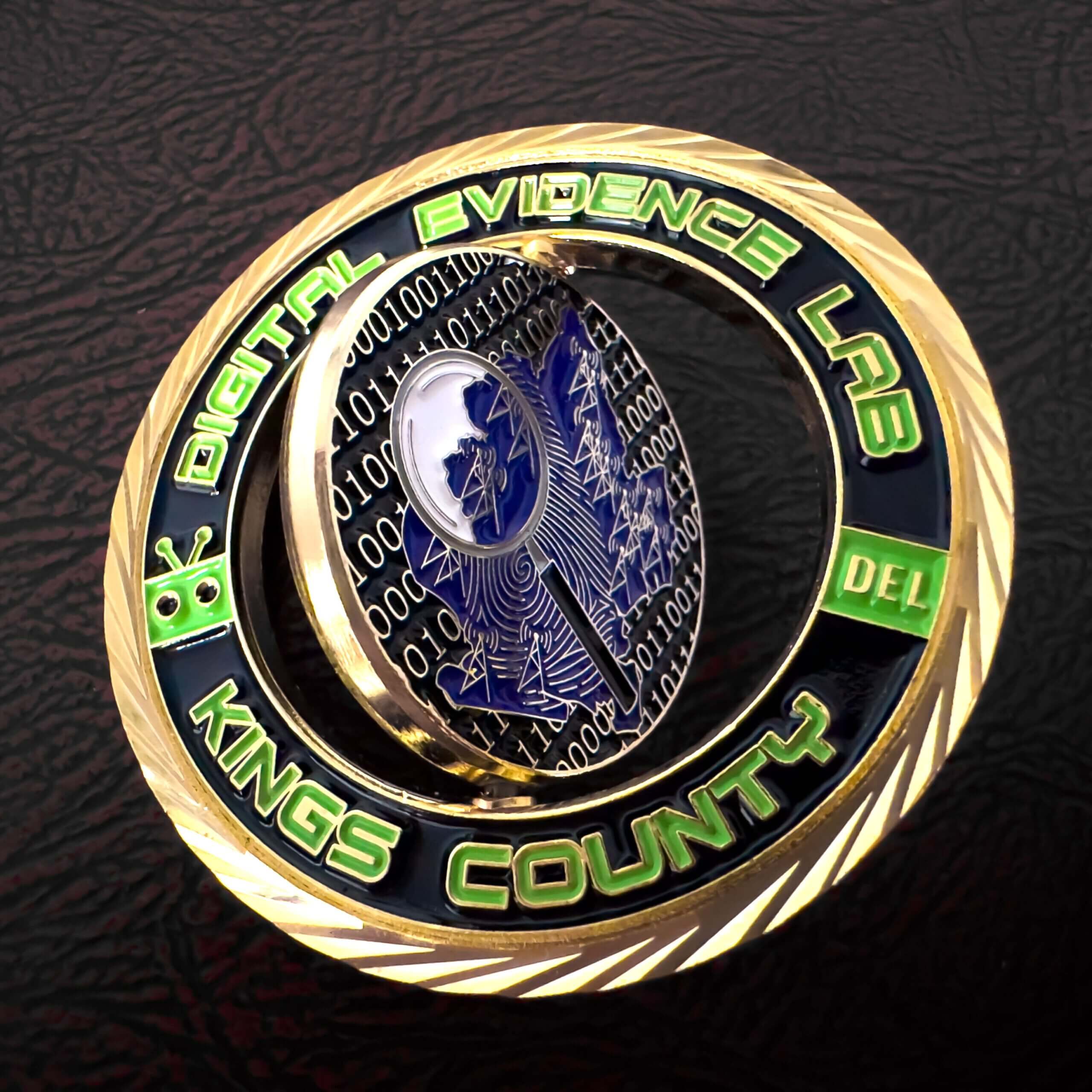 Digital Evidence Lab
These favorite custom pin creations were designed especially for the King's County DA's Office, Digital Evidence Lab, and were a fun flex featuring a number of fantastic elements. Not only are these 2" soft enamel coins plated in polished gold, the have an oblique edge pattern that catches the light and the eye, and center spinners that add an element of dimension, dynamism, and novelty.
Work With the Best to Make 2023 the Best!
In the coming year, the galaxy is the limit for your company or organization when you partner with the passionate creative team at Galaxy Design Squad! No matter the scale of your custom pin design project, we promise fast responses, quick production, on-time delivery of the pieces you need and an amazing customer services experience start to finish. We're excited to add some fantastic pieces to our favorites portfolio in the coming year, and invite you to call us to get your ideas off the ground!